The humble beginnings of Singapore's national dish
---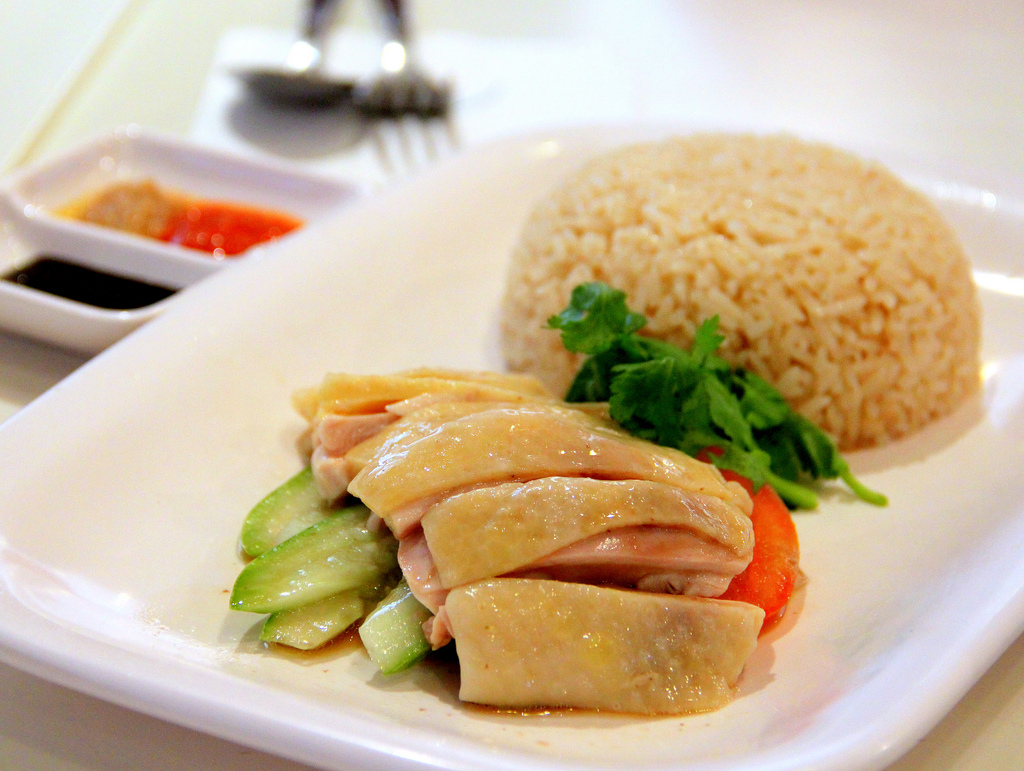 ---
Hainanese chicken rice, as described by BBC travel, is a dish worth a 15-hour flight. As frugal as it looks, the simple dish has risen to receive international attention as the world discovered the wonders of its flavours. However, many may not know about its humble beginnings.
Singapore's signature Hainanese chicken rice first originated from the recipe created by the Hainanese immigrants, who sailed to Singapore in the 1950s. The first form of chicken rice consisted of just plain rice with thin pieces of boiled chicken. Being servants for the British colonialists, the dish was initially prepared at home as a humble meal for the Hainanese workers. In order to stretch the chicken flavour, all parts of the chicken are utilised in preparing the dish, including the broth and rice. Unlike today's chicken rice that avoided pork in its recipe, the Hainanese also used pork in the original seasoning.
The dish slowly came to light when the war ended, as the Hainanese people began to set up chicken rice stores in Singapore. It slowly evolved as it gained local influences from the Cantonese, adding lime to the chilli sauce and making its chicken tender and young. In the 1970s or early 1980s, chicken rice cooks began drizzling soy-sesame sauce on the cooked chicken to spice up its taste.
The peculiar dish quickly gained popularity, as more people learn to appreciate its savoury taste. The Hainanese chicken rice is now a common cuisine found in every corner of Singapore, from authentic food markets to high-class hotel restaurants. As much as it appeals to the locals, the dish is also very well appreciated by the rest of the world. Being part of Singapore's identity, the simple dish should not be taken for granted by the locals but be appreciated for representing the Singapore culture in its own history.